Stockholm 2026
SOK / H&P / FB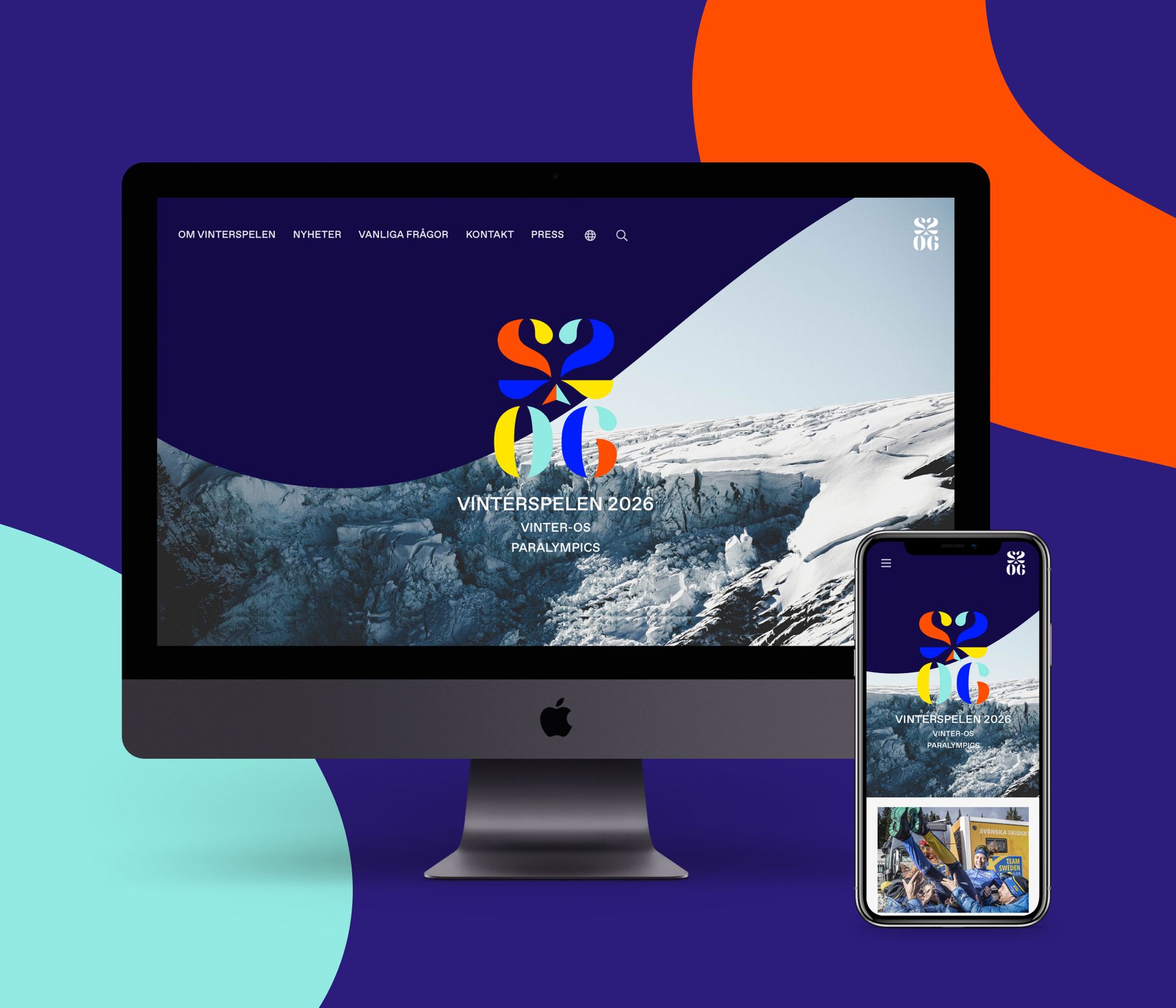 S/Z was tasked with producing the official web site for Stockholm as a candidate city for the 2026 Winter Olympic Games. The Swedish Olympic Committee needed an easy tool to spread awareness about Sweden's application for the games.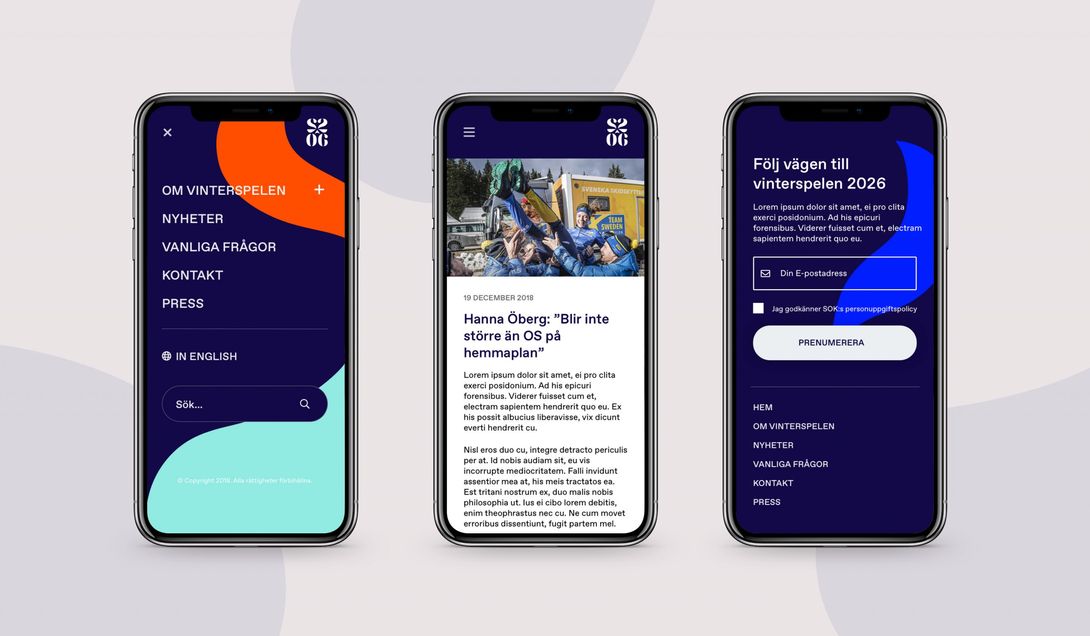 Using our expertise in website design and UX, we created a design based on a brand manual provided by Swedish well renowned agency Forsman Bodenfors. We created a custom WordPress theme with a news feed, informational pages and a press room. The website was also made available in both English and Swedish, all from within the same WordPress installation.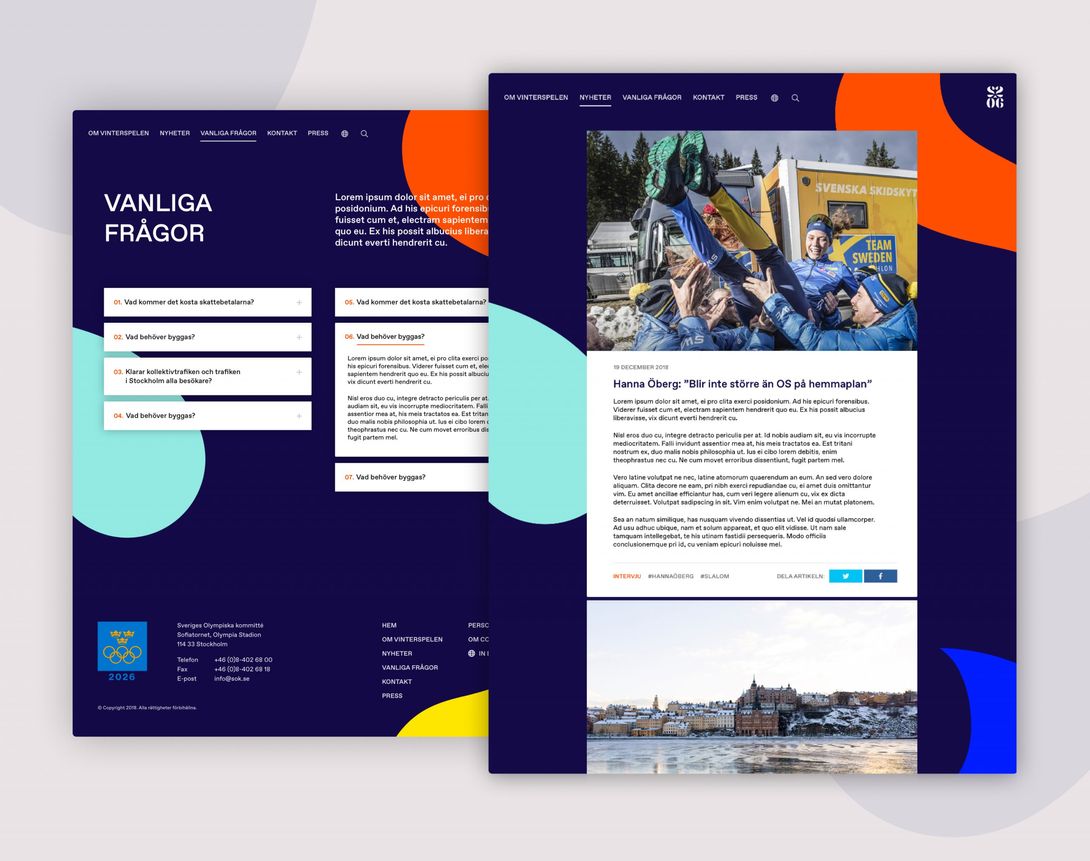 We hosted the website on custom configured cloud based server to easily be able to handle any uptick in traffic. Throughout the project we helped the client with supporting their content editors with any question they might have and managing external IT services like newsletter system and Google services. Now, Stockholm didn't end up getting the honors this time, but that didn't stop us from having made a great website.
Want to know more? Let's connect