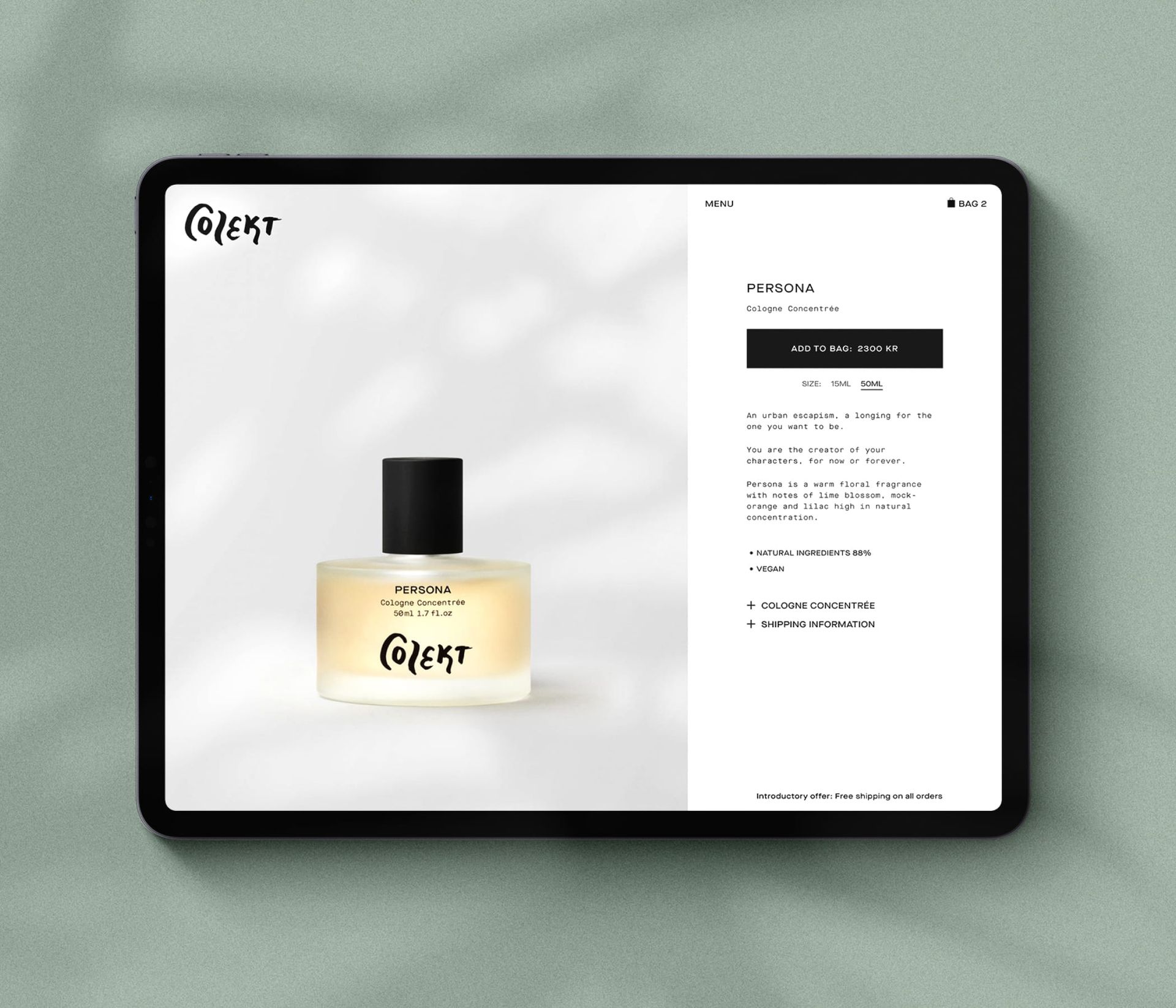 In collaboration with renowned Swedish design agency ACNE, S/Z was tasked to produce the online store for skincare brand Colekt.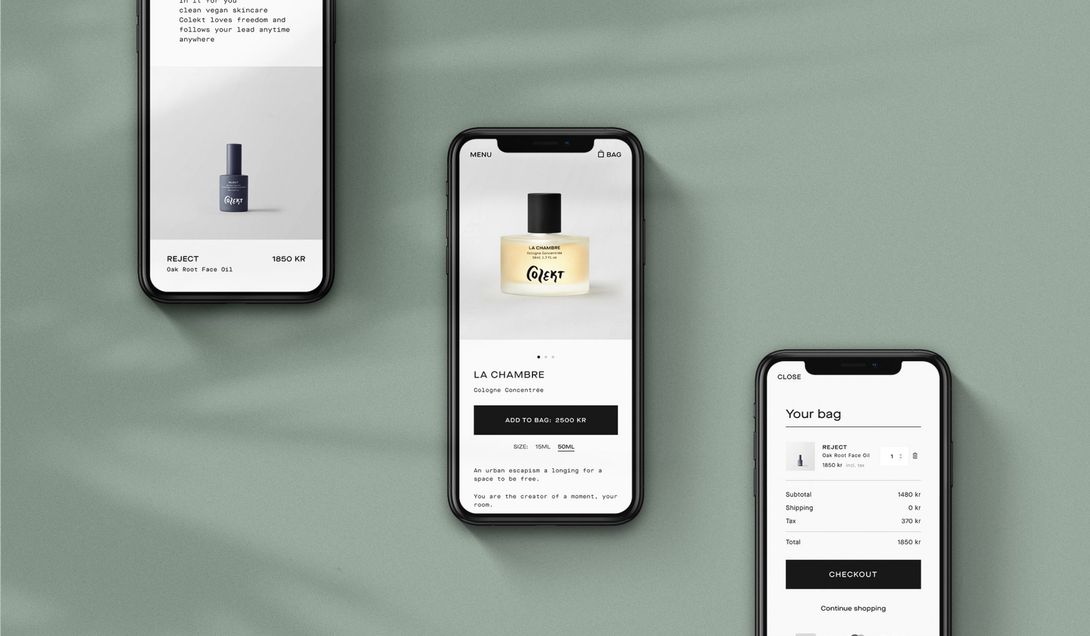 S/Z was deeply involved in the entire process, from start to finished product. We accommodated the agency with UX support and assisted the client at every stage of setting up their first ever online store.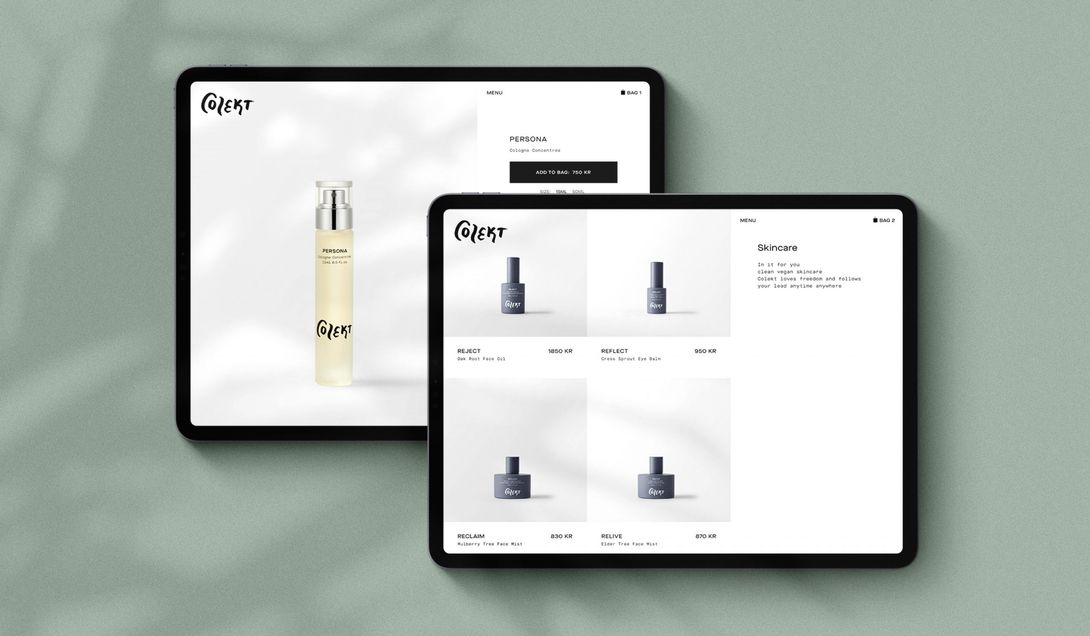 Gatsby ensures your website is fast and optimized out-of-the-box, improving lead generation, higher revenue/ROI, and user experience. Instead of relying on a simple Shopify theme, we were able to build a wholly customized shopping experience that fully conveys Colekt's unique branding.
Want to know more? Let's connect